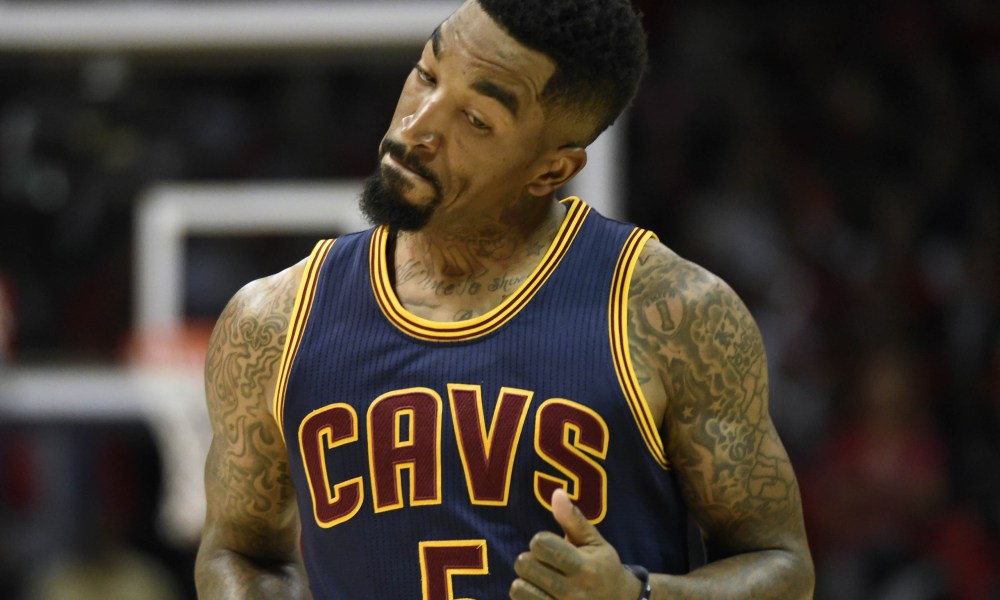 Nov 20 – JR Smith is making headlines, this time not for his lackluster play but instead the Cleveland Cavaliers guard is being accused of choking a 19-year-old student in New York City. The teenager allegedly heckled Smith, following Smith's refusal to take a picture. The young man has been identified as Justin Brown. Brown was with friends when they requested a quick picture from the recently traded Smith. After JR refused, the teen shouted,"That's why New York kicked you out, yo!" The NY Daily News reports that Brown told police that Smith pushed him against a building and put his hands around his neck. The alleged incident occurred in the Chelsea neighborhood of Manhattan at about 4 a.m. on Nov. 13, according to the newspaper. Police say Smith has not been arrested, but they are investigating the reported incident. The National Basketball Association said it was "in the process of obtaining more information" about the situation. JR Smith is no secret to eccentric behavior as he's been fined for his multiple shoelace untying antics and he was suspended during the playoffs last year for an extreme foul on Jae Crowder of the Boston Celtics. Smith's attorney has suggested that his client has done no wrong and that there is no truth to the allegations. "The accusation is completely false," Smith's lawyer, Alex Spiro, told Reuters.
Smith is on his fourth NBA club since being drafted in 2004. He is struggling this season, averaging just 8.6 points and 3.6 rebounds a game.
What do you think? Do you think JR, chocked the kid or naww?
Don't believe everything you read!

— JR Smith (@TheRealJRSmith) November 20, 2015
~TayJordan