CREATOR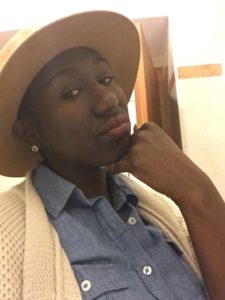 Whats Good Kings and Queens, my name is TayJordan and I am an ExtraOrdinary chic from Cleveland, Ohio. Tho Im hardly home, Im always repping. The Black Juice is much more than a website. The Black Juice focuses on producing exclusive, curated and quality content. This site was created to serve as a superb source for awareness, engagement, empowerment and enlightenment. It is my hope that The Black Juice can inspire critical thinking, and a push out of comfortability, mediocrity, sleep and ignorance. I know that sounds like a potent and deep juice but The Black Juice is a versatile juice. It is a remedy for your mental but also a place for a healthy turn up. At the Black Juice, Black matters actually matter and that is not by accident.
If its hot, and in need of the Juice then the Black Juice has got you covered. From LeBron James to Ben Carson, from the hood to the burbs, and from Kendrick Lamar to Quavo, we don't discriminate but we do believe in quality over quantity. The JUICE features both original content and content from around the web. The Black Juice covers the best stories in sports, music, and social news. The Black Juice does not cover everything, thus if its on our site then you KNOW you need to sip THE JUICE!
~TayJordan
CONTRIBUTORS

Gene Stamper
is a writer and artist from
Columbus, OH
Inspiration: Wife and kids. Also staying true to myself and my craft.
Desires: I hope my talents as a writer can bring hope and good vibes to those who read my words. Thats all I want. Well beside a good pick up B-Ball game and some J. Dilla Instrumentals.