A Bachelor of the Month should be three things: handsome, concerned with their future, and honest. Honesty is something that many women look for in their men, and a lack of it can cause many relationships to disband. It's very rare to meet a young man who has all the preferences a woman can look for, but can also maintain a mindset that will attract her to him. Enter the current Bachelor of the Month, who is just as candid as he is handsome. A young man, he possess the three qualities I listed before and more. Our Bachelor of the Month is Mr. Myles Deleon Jones.
Jones, born June 15, 1995, lives in the Dallas area where he enjoys training his body in daily workouts and doing mechanics on his beloved Mustang. He enjoys spending time as an upcoming entrepreneur, where he will market himself in fashion and theatre. As busy as that keeps him, Myles doesn't allow for that to come into interference with his personal life. During this interview, I can sense his very calm, humble and patient demeanor. Like our last Bachelor of the Month, he has a flock of women who hound him for his handsome features, but he just isn't egotistical about it. He replies back comments, talks in a very smooth yet respectful manner and has an air about him that will put anyone to ease. He makes for good conversation and leaves your mind actively wondering about everything that he has just said. He embodies everything a Bachelor of the Month should be, and I couldn't think of anyone more deserving for this title.
You can follow the Dallas native on his Social Media:
Instagram: @realmylesj
Snapchat: @realmylesj
In order for a woman to gain your interest, what qualities must she have?
She has to be passive, have the same interests as me – if not, then I'm open to understanding them – beautiful, well educated, ambitious, and funny. She has to be like a best friend for me to be like, "Wow. She's the one."um
Is physical attraction something that's necessary in a relationship? If the woman has everything you're looking for on the inside, does it matter how her outside looks?
I feel like as I've gotten older I'm not really strung out for the most obvious looks a guy goes for in a woman. If she has a fat a** or a nice rack, that's just a bonus. Obviously I'm fit so I would want a woman that's serious about her health like myself, but she doesn't have to be the "baddest bitch" just for me to be attracted to her. 
Why are you still single?
I feel like my habits keep me single. My mind[set] right now is to focus on me. When something comes across to catch my attention, then I'll fall into it. For now, I'm good being single.
Have you enjoyed being single rather than being in a relationship?
Yeah I have. It's a lot of freedom. I was stuck at ages 18-20 in relationships that ended badly.
It's never good to be tied down at a young age. It's so much out in this world to experience without having the weight of someone else on your shoulders.
What is something you've learned from your past relationships that affects your dating process now? 
To pay attention to the signs. I learned a person won't make the same mistake twice, that's an action. People's minds in this generation tend to be similar. Not all, but the majority, do the same things: clubbing, hoeing, pursuing some type of false reality to gain attention. I dealt with all of those things in past relationships, thinking that falling asleep together at night would matter, but then I thought about the future. When I meet a woman, I think, "Can this mind raise our children?" She can't when she's promoting artists to come into town for a night in the club or a selfie with a n**** just to post on her profile. I also learned to look at myself from their point of view. Nobody's perfect, so as long as I'm myself and doing my best, then "the one" will come along.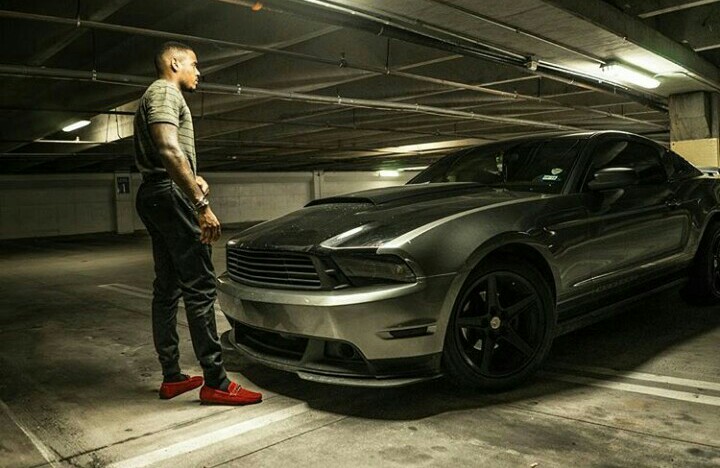 What is your idea of the perfect first date?
Something spontaneous like an adventure. (Laughs) I like surprises, so I'd picture something like a planned date that went opposite, like feeding the homeless, playing 1-on-1 basketball in dress shoes or driving up to the hills to sit on top of my car while having endless conversations. We can just talk about the past, present and future, something I can remember forever.
What are your thoughts on cheating? 
It's always wrong, nobody deserves to cheat or be cheated on. If you're not happy, then just leave. I don't condone cheating, but if your girl wants it, I'm obligated to give it to her my n****, that's just the G-Code.
That's crazy.
It is crazy because it's dudes out there like me that's smashed n****S girls all their life, but when we get into a relationship, we [we're] paranoid as fuck because we can't picture another n**** touching ours.
Is it possible for a relationship to go back to the way it originally was after cheating has taken place? 
Fuck no.
Are you the romantic type?
Lately I am, when I'm serious about someone and we make it clear that we like each other that way, but most [of] the time I keep a "fuck buddy." It's usually a chick that won't catch feelings and neither will I. We just handle our business. 
Do you believe in marriage? Â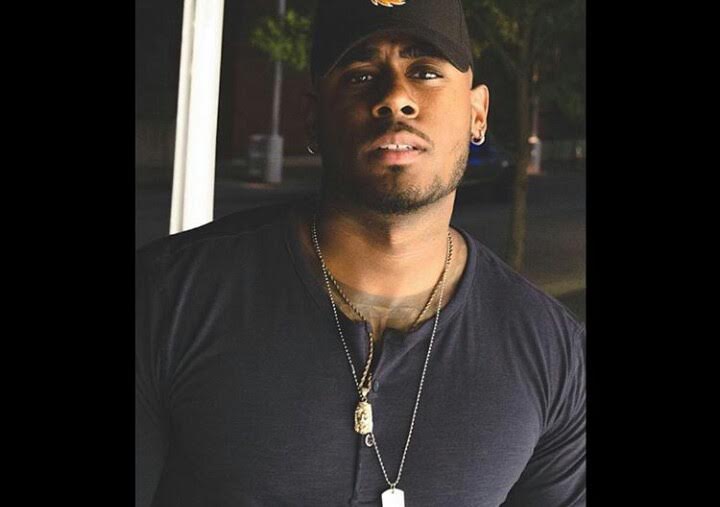 Yes I do.
What type of woman would you be interested in marrying?
I want to marry a woman that reminds me of my mom, mainly because my pops and I are the same person and him and my mom are best friends. They have their up's and downs, but they get through it.
What is your true outlook on love? 
It's hard to come around, but it comes and goes, unless you decide to compromise to keep it.
What is your main goal for your relationships?
To be successful and last long enough to prosper.
~Jahnai Monroe