Another day, another fuckery report. While we're dealing with Cardi b's "break" up, Nicki dating a "rapist," and Trump's daily bull**** we still have room for more fuckery. This past week, "singer" Jacquees declared that he was this generation's "King of R&B." That bold statement sent the internet into a huge frenzy about who really is the true king of R&B. Many fellow male R&B singers were inspired to respond to Jacquees declaration. At first, I was going to write a long reason why Jacquees should put the drugs down. However, I decided to write a list of the true Kings of R&B and Soul from each decade. It funny how Queens of R&B doesn't need to have discussion, cause they already know who hold that title; and are comfortable with their roles in the music business. However, like I said before R&B is dying. When you go back in time, you can hear the love and pain in Stevie, Marvin, Otis and Smokey's voice. Now, every male singer seems to be closed to opening up their heart to love as, "these hoes aint loyal," is the frequent narrative in today's R&B. Singing about money, and cars is so old, yet, we support it like it is the best thing going. Nonetheless that another story for another day. Here are the top Kings of R&B of the decades.
1960's
Sam Cooke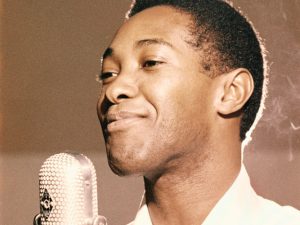 No one had more of an influence in the 60s than Sam Cooke. Both a singer and composer, he is commonly known as the "King of Soul" for his distinctive vocals and importance within popular music. He began singing as a child and joined The Soul Stirrers before moving to a solo career where he scored a string of hit songs like "You Send Me;' "A Change Is Gonna Come;" "Wonderful World;" "Chain Gang" "Twistin' the Night Away;" and "Bring it on Home to Me" just to name a few. His contributions to soul music contributed to the rise of Aretha Franklin, Bobby Womack, Al Green, Curtis Mayfield, Stevie Wonder, Marvin Gaye, and popularized the likes of Otis Redding and James Brown who was also R&B power players in the 60s. Music biographer Bruce Eder wrote that Cooke was "the true inventor of R&B and Soul music" and possessed "an incredible natural singing voice and a smooth, effortless delivery that has never been surpassed". Sadly, his life was cut short at the age of 33. However, his music still live on till this day.
1970's
Marvin Gaye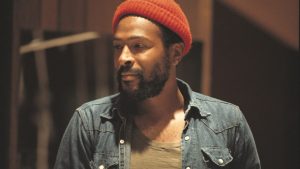 Even though Marvin entry to music came in the 60s, his rise seriously begun in 1970s. Gaye helped to shape the sound of Motown in the 1970s, as a solo artist with a string of hits, including "Ain't That Peculiar", "How Sweet It Is (To Be Loved By You)" and "I Heard It Through the Grapevine", and duet recordings with Diana Ross and Tammi Terrell. He later earned the titles "King of Motown" and "Prince of Soul". During the 1970s, he recorded the albums What's Going On and Let's Get It On and became one of the first artists in Motown (joint with Stevie Wonder) to break away from the reins of a production company and one of the first artist to ever sign a million-dollar deal. His later recordings influenced several contemporary R&B sub-genres, such as quiet storm and the rise of Neo Soul. In 1982, he released the Grammy Award-winning hit Sexual Healing and its parent album Midnight Love. However, just like Sam Cooke, Marvin'S life was cut short at the tender age of 44. Nonetheless, his music still lives on in many acts today like Maxwell, Anthony Hamilton, and Musiq Soulchild.
1980's
Michael Jackson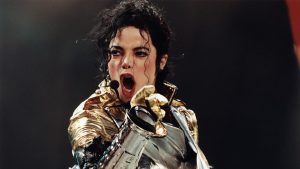 This was a hard choice. Simply because I had to choose between Prince, or Michael Jackson. However, no one ran the 80s like Michael. We all know how Michael got his start as the lead member of the Jackson Five. However, he earned this title The King when he dropped Thriller as a solo artist. Thriller still holds the title as the bestselling album of all time. When Thriller dropped, MJ basically had the 80s locked and went on to drop "Bad" soon after which further solidified his place as "King." Even though though the media and others tried to destroy his name, legacy and reputation, Michael's music and heavy influence still lives on. I literally see children as young as 3 dancing to Michael. Michael Jackson is regarded as one of the most significant cultural icons of the 20th century. And is also regarded as one of the greatest entertainers of all time. Jackson's contributions to music, dance, and fashion, along with his publicized personal life, made him a global figure in popular culture for over four decades and beyond.
1990's
R.Kelly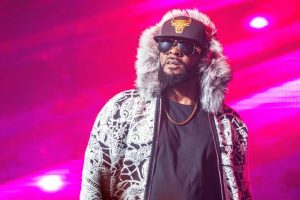 We can all agree that R. Kelly is a controversial figure, considering his obvious sexual lifestyle and alleged preference for children. Nonetheless, his musical genius as a vocalist and songwriter is non debatable. While I can name dozen of R&B male singers that was big in the 90s, no one had the R&B game on lock in the 90s quite like R. Kelly. Not only was he putting out his own music, he was producing, writing and dropping a verse or hook on damn near everyone else's song. Kelly debuted in 1992 with the group Public Announcement. But in 1993, Kelly went solo with the classic album, 12 Play. He is known for a collection of major hit singles including "Bump N' Grind," "Your Body's Callin," "Down Low," and the mega crossover hit "I Believe I Can Fly.  His distinctive sound, creativity and style has influenced numerous hip hop and contemporary R&B artists. If it wasn't for R. Kelly we wouldn't have artist like Trey Songz, Avant, and Chris Brown. R. Kelly's music in the early 2000's introduced the concept of "R&B Thug," as he proclaimed himself as such. Even though I do not personally listen to his music anymore, his music likely served as the soundtrack to plenty baby making in the 90s and 00s. For many, R. Kelly's personal life overshadows his talent but the music speaks for itself if we keep the conversation at music.
2000's
Usher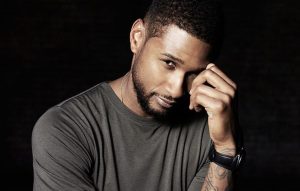 When we were finally old enough to understand the words we were listening to, we moved to the new R&B king in town and his name was Usher. He released his self-titled debut album, Usher in 1994 but rose to fame in the late 1990s with the release of his second album My Way. With hitmaker Jermaine Dupree by his side, that album featured his first number-one single, "Nice & Slow. Usher then went on to drop 8701 which produced a couple number-one singles in "U Remind Me" and "U Got It Bad." However, when he dropped his very personal Confessions album, it established him as one of the best-selling musical artists of the 2000s decade. That album alone sold 20 million copies worldwide. When Usher got married to his first wife, his career slowed down. It wasn't until he dropped his 5th studio album, Here I Stand in 2008 where he captured our ears again with the smash hit, Love in this club. He recently teamed up with super producer, Zaytoven to release his new album, A. The album is a switch up from his past works and is more a reflection of the current state of R&B. It's produced by a trap music producer if that tells you anything.
2010's
Chris Brown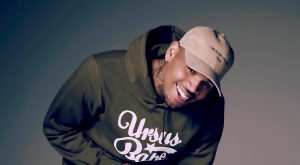 This is the guy who should feel most slighted by Jacquees' bogus statement. Who is the current King of R&B? Well I went back and forth with three men: Drake (yes drake is in this conversation), Trey Songz, and Chris Brown. In my personal opinion this generation does not really have a true "King" because no one in this generation truly makes R&B anymore. This new style of "R&B" artists is more rap and songs about the same thing which leaves nothing to the imagination and has nothing to do with love. In my opinion it should be under some different genre, not R&B." As rugged as guys like R. Kelly and Jodeci was, they still were singing about love and not rapping. These days these male artists seem too "strong" to need a woman, and it's "money" over love in every song. They glorify everything but the right thing but I digress. After looking at the fact that only one man can hold the King title, if it has to be given to anyone in this generation, it should be Chris Brown. C Breezy emerged in 2005 as a teenager with his debut hit, "Run it". He's been up and down since then, but the talent has always been displayed consistently. When Chris first came out, he was this sweet looking baby face, crooner that drove teenage girls up the wall. However, similar to R. Kelly, he ran into personal controversy that played out in public. His career took a hit after his felony assault charge that involved his then girlfriend, singer Rihanna. He came back in 2010 with a new bad boy or "R&B Thug" persona and he's been dancing, singing, rapping, and writing at the top of the game since. Many already regard him as the "Hook King." His position as one of the greatest dancer's ever is non debatable, as he's about the only one other than Beyonce that has come on the scene that can be mentioned in the same breath as Michael Jackson. CB has dropped over 10 albums, and 20 mixtapes. Chris Brown is this generation's most consistent R&B singer and when discussing hits and King, artists like Jacquees should be hesitant to declare such bogus statement. If anything, for RESPECT alone.
That is all,
Judaea