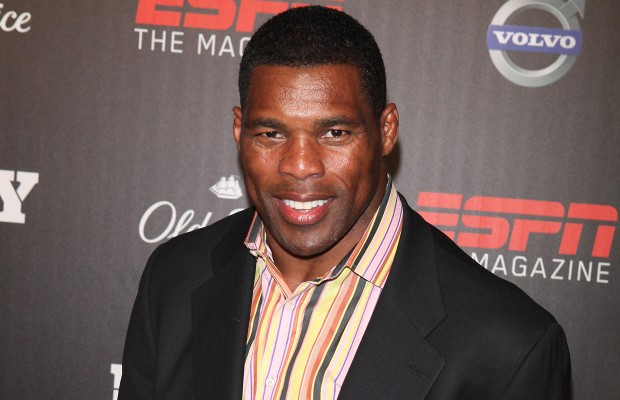 Herschel Walker appears to have lost his mind.
Donald Trump's proposal to ban Muslims from entering the United States angered many, even some of his supporters but Herschel is not phased one bit. The ex-running back, played for the New Jersey Generals when Trump owned the team and he appeared on "Celebrity Apprentice" years ago.
Despite Trump making insensitive comments regarding minorities, Herschel still believes that Trump is the man to save America. While former standout athletes like Charles Barkley and Muhammad Ali are speaking out against the Republican presidential hopeful, the retired NFL running back and former Celebrity Apprentice is standing by the controversial 2016 presidential hopeful.
"Look, we can't build a wall and not let people in the country," Walker told TMZ Sports. "But we do have to get this country safe. We have to quit being politically correct."
While being interviewed he managed to throw shade at, President Obama.
"We have to do what's right to save America… I guarantee you [Trump] would do better than a lot of people in office now," he added. "That I can tell you for a fact."
And Walker wasn't done yet: "Donald has said what he's said, but his numbers haven't gone down. That's a sign he is saying the things that people think, but are afraid to say themselves. Donald is saying what people want to hear."
What do you think? Are you surprised that Herschel is supporting The Donald?
~TayJordan