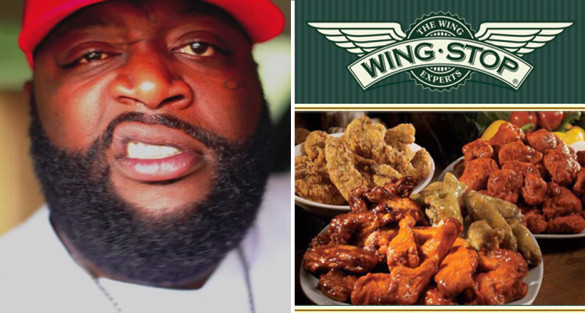 Whelp if every other race known to man can sell the black consumer some toxic products, why can't a black man? Lox member, Styles P opted to bring low income NYC communities some healthy juice options with the opening of Juice For Life, while Rick Ross decided to sell 3-pieces and wing dinners in Harlem, with the new location opening of Wing Stop. This past Friday, the 125th street chicken shack hosted a grand opening, featuring Ross, paparazzi and hungry fans.
We giving love back to the community," ~Rick Ross
The Maybach Music Boss, is joining Wing Stop as the company is expanding in locations. When asked about his new partnership, Ross had this to say to Allhiphop.com "Wing Stop, that's the team, that's family,. "Harlem doing big things. It's a lot of young entrepreneurs out here in New York City that's on the Wing Stop wave. I'm coming through. I'm showing love. We reaching out. We giving love back to the community."
With this new venture, Rozay can not only have all the lemon pepper wings that he ever desires but he can also make money selling them and other flavors to the community. That's LOVE! Aside from investing in chicken, the  Miami rapper is currently preparing his Black Market album, which is slated for a December 4 release.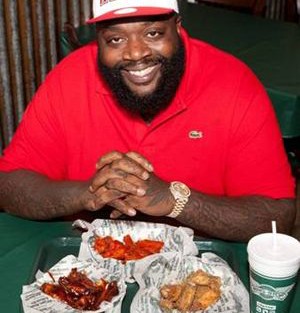 What do you think? Is this a great thing for Harlem and the Black Community? Do you like this business move?
~TayJordan