Let me make this clear I love my city. Being from Memphis, is a blessing but at a time it is a curse. As you know my city gets a horrible rap for being "Dangerous." While we do have a crime problem here (Number #3 in the nation). Nonetheless, that is not just who we are. We are the birth of blues and soul, and some of the greatest artists came from Memphis. Sometimes the problems that plague my city overshadows the greatest that is my city. If you are from Memphis then you know that we're famous for always saying that "it's nothing to do in Memphis" or "they took all the fun places out of Memphis." Well, I hate to say it, but I live in a city where everyone is closed minded. We only do the same thing over, and over again; then even that ends in violence. Well, this weekend I'm happy it ended with no drama and no problems. This weekend was the 2nd annual "Mempho Music Festival," and I'm proud to say they didn't disappoint.
Nas
This man has been on my wish list since I was 8 years old and seeing him live changed my life. Nas is a legend, and he can teach these new generation of rappers a lesson or two. He was only on the stage for an hour and a half and he left it all out on that stage. Nonetheless, he went from 1994 to 2018 from timeless hits (yes even Oochie Wally). He made my whole life after witnessing the horrible act that is known as "Rich the Kid." I cant literally go on and on about Nas, so I will be fair. However, Nas was amazing and if you're given an opportunity to see him live heed my words TAKE IT!!!!!!! I promise, you won't regret it.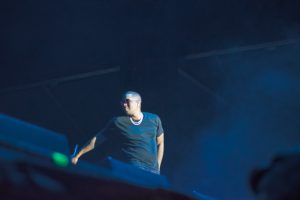 Rich the Kid/Famous Dex
Now, I get that I come from a different time. I come from a time where rappers actually worked for the top spot, while now all you need is 300,000 followers and 5 one-minute videos and you're famous. Rich the Kid showed that he is a kid who was offered fame too soon. While I saw every kid hype to see him live, they were the only ones who were performing his songs. I can literally count how many songs he actually performed and don't get me started on Famous Dex. This man was literally on his phone the whole performance, and they brought out some kid (I forgot his name) but he wasn't worth remembering.  Rich the Kid is made for the young generation, if you're 28 and over than avoid seeing this child at all cost and I mean AT ALL COST!! He is just not for those who love Hip Hop, the ones who saw it come from the ground. Maybe its my age, but Rich the Kid definitely left a bad taste in my mouth.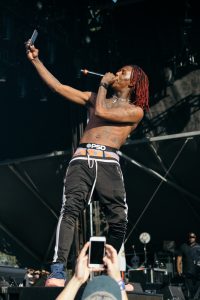 Janelle Monae`
Now, I know that Prince is resting easily knowing that Janelle Monae` is taking his spot. This woman rocked the house and left everyone wanting more. She left you wishing that she was on stage much longer and everyone was in awe who saw her. I even heard a young girl say, she wish to be like her when she grows up. Janelle is a timeless act that will always leave you wanting more.
I will say that this year, was better than last and I think that as time goes on the event will get better and better. Just when you thought music festivals are coming to an end as fall enters, Mempho Music Festival at Shelby Farms Park rose from the ashes to provide a breathtaking musical experience. This was the very first festival that I ever attended, and I was not not sure what to expect. But I was happy with my experience and can't wait for next year. This was the most fun that I had in a very long time, and I have memories that will live on with me forever. I was happy that everyone was there to have a good time in peace. There was no drama, or beef, or hate just everyone there to enjoy themselves. I cannot wait to see where this festival will go. The festival's creator plans to expand the festival to three days and bring out more local acts for the 2019 edition. Hopefully my positive experience and enthusiasm for the event will make you want to attend it and the coming years for yourself. While I didn't share every act that was there, it was music for everyone as well as fun for everyone. Mempho Music Festival is that festival to put on your must attend list for 2019.
That is All