You may have seen him featured in an episode of Queen Sugar with exhibits of his breathtaking art on display or you may have visited his temporary exhibits in the Big Easy. Brandan Odums is one talented brutha, worth getting familiar with. That's why TayJordan decided to travel to the French Quarters to have a sit down with the artist and activist, also known as BMike.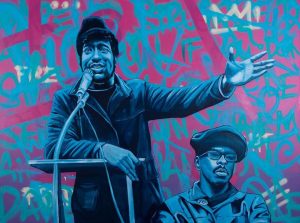 BMike expresses activism through his art by creating pieces that speak to the souls of black folks. He captures the pain, love, victory, struggle and fight that is representative to an entire race. His art is captivating and touches a multitude of people who lies eyes on it.
#StudioBE is Mike's third and final installment of his "BE" series. Studio Be, follows Project Be and Exhibit Be and it shows four days a week on display at a warehouse located at 2925-2999 Royal Street in New Orleans.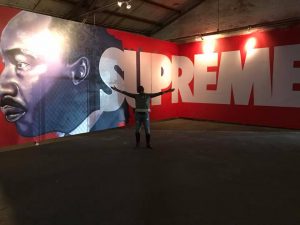 Mike was generous enough to sit down with #THEJUICE for an exclusive interview, shown below. He reveals his journey and inspiration behind the creation of such powerful, artistic expression.
Check it out and please remember to SUBSCRIBE. Also be sure to check out his website and buy some gear here.#EphemeralEternal
~TayJordan