Who has over 15k followers on Instagram, an Adonis like body, is a graduate of the University of Maryland University College, and is located in Virginia? There's only one answer to that riddle, and it can be found throughout the rest of this write up. When women think of the men we want as suitors, so many things can easily come to mind: we want them to be protective; a great provider; educated; handsome; and someone who our future children and other young men can look up to. When I say this man embodies all those things and more, I am not exaggerating or giving in to any type of bias casted upon him. Looking through the comment section on the pictures plastered over his social media accounts, one would really think you were looking at a superstar who had millions of fans falling at his feet who would be willing to kill for an opportunity just talk to him. Although he's very aware of the attention and his following online, he's not cocky or self centered from it all.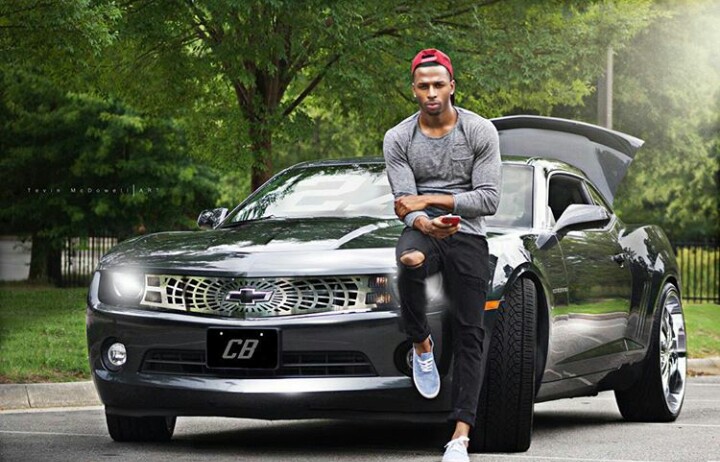 Ladies this brutha is a very humble man, that much rather divert his attention into the daily workouts he participates in and the young people he mentors. He possess a swagger and bravado about himself; from the sleek pictures he takes in front of his beloved Camaro to the fine cigars he loves to smoke and fitted suits he loves to sport. The attention that he receives from women of all races is inevitable. Being blessed with favorable physical looks and wisdom beyond his 27 years, our Bachelor of the Month is Mr. Chaera Brown.
Born in 1989, Chaera Brown is the ultimate bachelor for his GQ-esque style, his selfless nature, and the attractive qualities that makes women flock to him. He's not in any rush to be in a relationship or settle for anything less than his standards. Maintaining a strong mental compatibility with his future lover seems to be an important thing to him, and if you're the romantic type just as he is, then love will be sure to blossom. He loves long walks on the beach and intimate dates such as staying inside and enjoying one another's company. Women with powerful presences and confidence give him a reason to pursue them. As for relationships, he's in no real dire need of those. He keeps a stance of patience and is waiting for the right person to come along.
Want to learn more about Chaera? Check out our Q&A below.
As a man, do you think it's hard to pursue dating in 2016?
Yes because there are so many standards and requirements you have to meet before the first date.
There's a certain stigma that the Black community faces when it comes to dating. Shows like Love & Hip Hop paints relationships as promiscuous, infidelity ridden and short lived. What do you think about that? 
Of course I think it's wrong but TV stations have to make their money. The average adult tune into these shows every night because they can relate to such atrocious behavior.
 
Could you forgive someone who has cheated before?
Me personally, yes.
You're very forgiving. Most people would walk away from the relationship without a second thought.
I know a lot of people will disagree with me on this. I believe cheating is overrated. I personally wouldn't leave my wife – if I had one – because by that time in our life we've invested too much time and money into each other to throw it away. If someone is a great provider and spouse, seek counseling before giving up. I develop this trait from my past relationships.
 
Black love, what are your thoughts?
Black love is beautiful.

That it is. There are many icons for Black Love: Claire and Cliff, Michelle and Barack, Remy and Pap (etc.) Do you believe in them being good faces on how love in the black community should be?
It doesn't get any better than Barack and Michelle.

Marriage, what's your stance on the topic?
I think everyone should wait for it until they are ready.
 
You're educated, handsome, and have thousands of women flocking to you on social media. What's your wait for a relationship? Why are you still single?
 I like this one! *lights cigar. Ok I'm back. I am single because the women I meet are not ready for a relationship. At this point in my life at 27, I am no longer seeking to date anyone based on potential.
 
What does it take for a woman to gain your respect?
Admiration and confidence.
 
What if she doesn't possess these qualities, but the physical attraction is there?
This sounds like dating an IG [Instagram] model. Negative.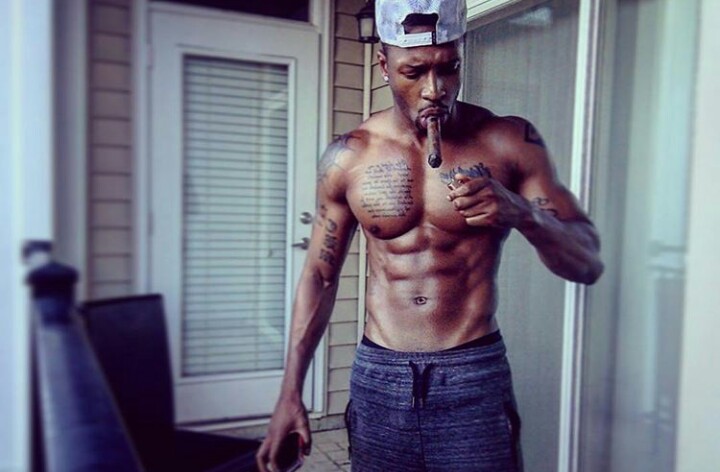 What's your true outlook on love?
Love is something special. It's chemistry with another person that you connected with like no other person in a higher level. You trust them; it's real. No love is perfect because every love has it's cracks at times. The person you love cannot just be your lover, but also your best friend. You know, I don't like to judge a person on the outside. I love to judge from the inside of that person. When you're in love you'll know it. It might take time but I believe God has us planned for the one's we fall for. It's out there, somewhere.
Do you have kids?  
No

Is there a certain wait that you're going through before you have them?
I won't let society dictate when it's best for me to have children. I want to wait until my foundation is laid before having kids
 
How important would your presence in your future kid(s) lives be?
It would be important. I grew up with a single mother and witness the hardship of raising children without two parents
Although not true, there is negative generalization and stereotype that Black men are not present in their children's lives. How do you feel about that?
I understand the stereotype but I witnessed real fathers in their children lives and the child support system alters their motivation to be there.
Overall, what is your main goal when it comes to relationships?
To be the best man I can be.
You can follow Chaera on the following social media websites:
Instagram: @only1chaera
Be sure to check out out next month for October's Bachelor of the month!
~Jahnai Barnes