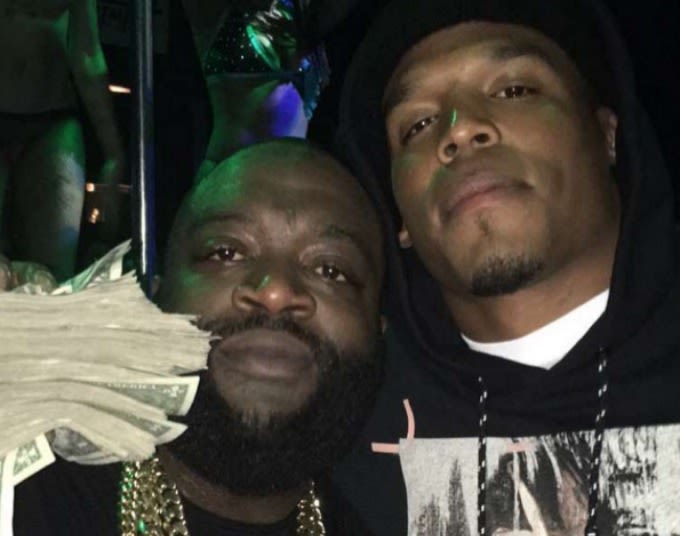 (WARNING: Video contains explicit language and nudity)
Less than 48 hours before Cam and his undefeated Carolina Panthers shut out their division rival, the Atlanta Falcons, he and Ricky Rozay made it rain at Club Cameo. Cam is living it up right now and with his team sitting at the top of the league, he has every reason to dab on every hater throwing shade.
With just 3 games remaining in the regular season, the Panthers hold the best record in the NFL. Though Cam turned up on Friday, it was business as usual on Sunday. The fifth-year quarterback completed 15 of 21 passes, for 265 yards and three touchdowns. The Panthers stomped the Falcons 38-0 and the win clinched them a first-round bye in the NFC playoffs.
After the game Cam said, "I believe right now it's our moment." With his play and his activity off the field, it is difficult for anyone to argue that. You do what you want when you're poppin, and Cam is clearly poppin in the end zone and in the strip club. Let's hope he pops in the playoffs. Even if he doesn't he still should be honored as the NFL's REAL MVP.
Cam got THE JUICE!
~TayJordan
How do you feel about Cam's extracurricular activities?